I am but one but I feel like none.
I'm 20, female, music education major, junior in college, and tired all the time. For More -
About Me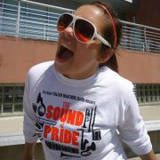 I like ponies and fall out boy and mass effect and blink-182.
once I wrote on travis barker with a sharpie.
This is my hip bone. I just think that you needed something a little personal.